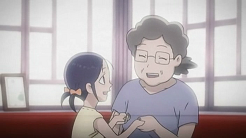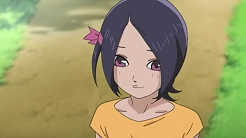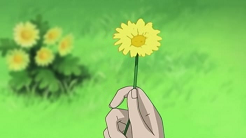 This episode mostly focused on the differences between adults and children. Especially Kooriyama and Uchida are put in the spotlight. They're both struggling to survive in the grown-up world, and against that total idiot of a boss of Haruka's father. It doesn't really work out the way they wanted. Haruka struggles with the topic of remembering. She realizes that precious memories will be forgotten once you get older, and already starts to notice that this is happening with herself as well. Overall, it was nice to see, although it could've been a bit less time-consuming.
The plot developments in this episode were awesome. Even though this was just an intermezzo, we get to see a very nice cliffhanger for next week. I expected Noein to hit first, but Kuina strangely hasn't given up yet, and is as stubborn as ever. In the current timespace, Atori also gets involved in a huge plot twist. Of course, we don't get to see what it means, as the cliffhanger prevented us from finding out.
I'm hoping that the next episode will feature a bit more music. Noein's got the most awesome music ever, the scenes really get an extra boost out of it. It's just that it doensn't use it often enough.