For the quick first impressions, I'm always trying to find a small similarity between the three. It doesn't always work, though. Just as with these three. I think the closest resemblance would be that each of the first episodes focuses around a female, instead of a male, but that isn't really something extraordinary… But who cares! Good Witch of the West is finally fansubbed!
Witchblade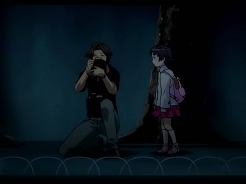 My, my! I never would have thought an anime like this would have good points! Okay, the main character's designs are hugely fanservice-oriented, there are a lot of fast action-scenes, but holy god, the mother-daughter story was just too sad to see. We have this mother and daughter, who are fleeing for the Child Support Agency, which plans to separate the two of them. Both of them really want to be with each other, so when they are eventually separated, both parties become desperate to see each other again. That part was beautiful, although I'll probably hate the parts which have nothing to do with this relationship.
Glass no Kantai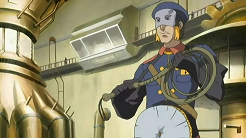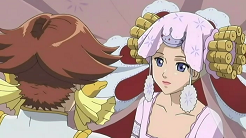 Apparently, this started airing recently as well. It's a science-fiction series, with huge 18th century influences. Space has been filled with air, for some strange and unknown reason, and large battles between lots of big space-ships. This anime will probably about the leaders behind large-scale wars, with some ethics involved. The graphics look great. The CG to coordinate all of the different battleships on the battlefield also has been done pretty impressively. The theme is also fairly nice, though the story and the characters have yet to impress me. I don't know if I have enough motivation to keep watching this.
Good Witch of the West – Astraea Testament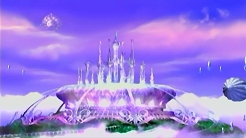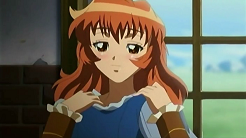 Woohoo! It's just as good as I imagined! For one, the art looks truly beautiful. It can even challenge Tales of Phantasia if this keeps going on, which is a very remarkable feat, especially if you realize that Tales of Phantasia was an OVA, while this is just a tv-series. Anyway, the characters, the story, the dialogue, the music, everything is full of potential. It's also a very nice addition that our main character is a fan of fairytales. We're still bothered by a couple of common clichés (the larges one being our main character being member of the royal family), though. But I'm happy that they are using them right now, instead of at the end of the series. Yes, I'm looking at you, Esther. I think that with this, my top three of the spring season consists of Good Witch of the West, .Hack//Roots and Higurashi No Naku Koro ni. I'm really dying to see the next episode of each of these three.