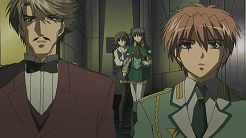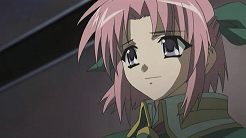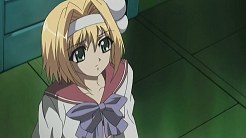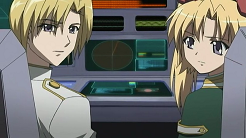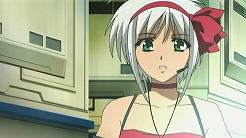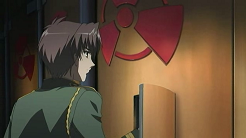 Soul Link is a very strange anime. Not in terms of story, but in terms of production. Some parts are extremely solid, while other parts are just totally horrible. It's a science-fiction and fanservice series. The story is about a space-ship, which serves as a school for people who want to be in the military. This ship gets overtaken by terrorists. Most of the people aboard the ship manage to escape, though our main characters remain. They now have to survive, and find their way out.
Let's start with the good part: the story. The story is extremely solid. This anime spans twelve episodes, and knows exactly how to use them. Each episode, the plot progresses a bit further, with no boring parts, no rushed feelings until it hits with a satisfying climax. Though the best part about this anime are the characters. While they're in no way memorable, almost each one of them fits. It's also extremely interesting that, while this may be a fanservice-show. It's not like everyone's falling in love with the main character. This is one of the few fanservice-show, in which we have a good number of couples, who remain faithful to each other. The anime's also not afraid to kill off a couple of characters, which only adds to the drama. The plot twists are very nicely done and a lot of things make some sense.
Now the bad part. The anime may have a solid story and characters. That's the only good thing about this show. For some reason, the creators wanted to focus on useless fanservice. The art looks just horrible and inconsistent. The animation is just garbage and some of the voice actors SO do NOT fit the characters they play. The music sucks, just as the sound effects. If you like fancy graphics, then stay far away from this anime, as you won't be able to survive it.
Overall, I recommend Soul Link for its story. It's a very decent anime, if you manage to ignore the horrible art. The first episodes start out a bit slow, but while looking back, they were nessecary to introduce all of the characters. You also might run into a couple of clichéd characters in the first few episodes, though don´t worry. They´ll soon move away from these clichés.
Final Rating: 65/100